NYC Gallery Exhibition
A celebration of mathematical beauty.
M.C Escher and Frank Oppenheimer are counted among the many fans of the Ivan Moscovich's Harmonograms, but the images enjoy near universal appeal. The bright colors fascinate the casual passerby, the geometric forms draw in the curious observer, and the intricate patterns reward deeper appreciation with a kaleidoscopic meditation on the nature of cycles, detail and mastery.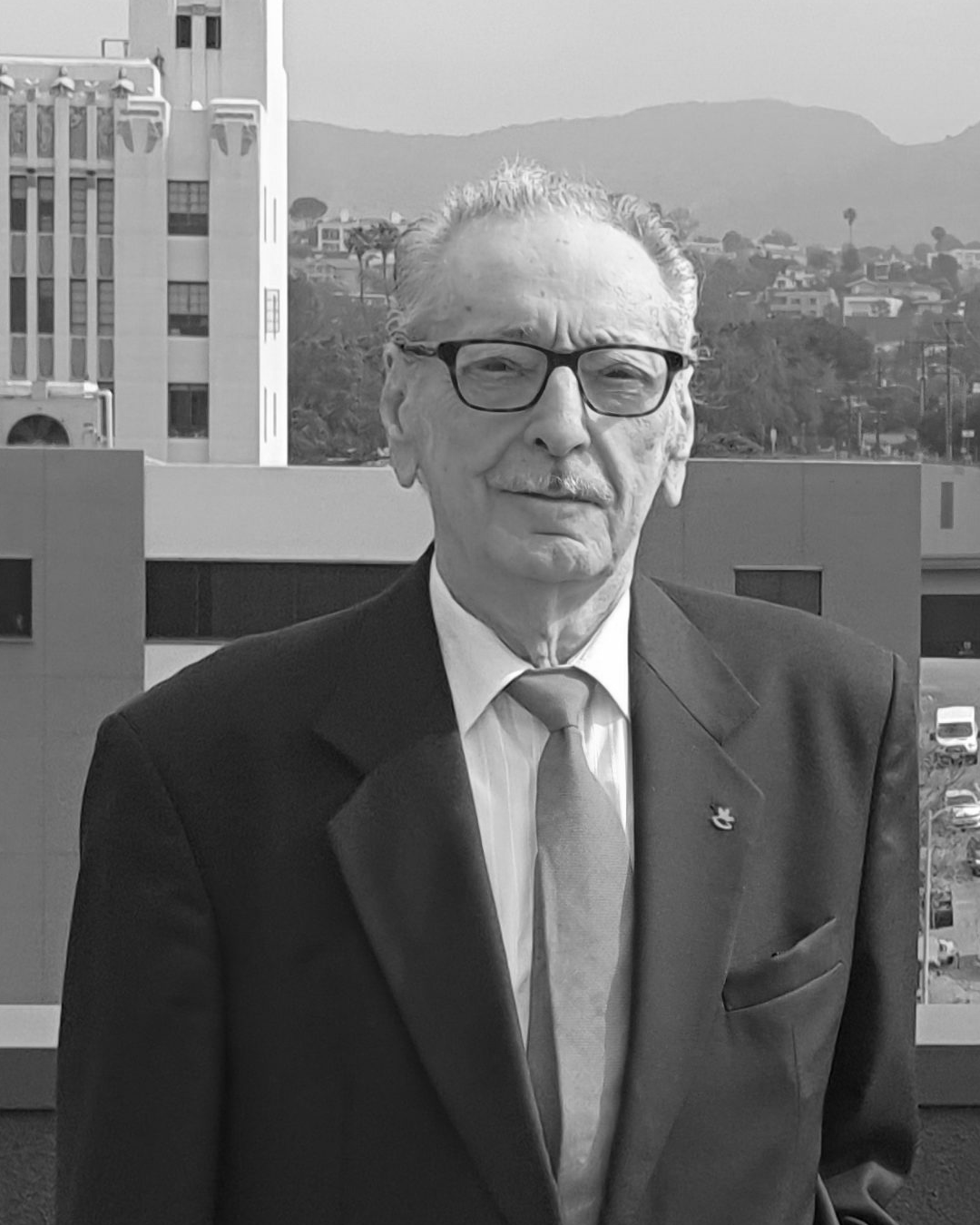 Artist
Ivan Moscovich
Ivan Moscovich is a designer and commercial developer of puzzles, games, toys, and educational aids. He has written many books and is internationally recognized in the toys industry as an innovative inventor. He is a survivor of the Holocaust and the founder of Israel's Museum of Science and Technology in Tel Aviv. Ivan is currently 95 years old and still creating new works.
See Artist Collection
Dimensions
24 x 24 Inches
Material
Paper (frame not included)
This Harmonogram was created by Ivan Moscovich in his home studio using an elaborate double-pendulum drawing mechanism of his own design.
Artist, inventor, author and Holocaust survivor, Moscovich patented his Harmonograph in 1967 and slowly honed the precise techniques required to master his innovative "cybernetic" approach to drawing. The machine produces two-dimensional oscillations which mathematicians refer to as Lissajous figures. Through variations of color, shape and composition, Moscovich was able to achieve a striking visual diversity in his images. The drawing process was time-consuming and required extensive experimentation to execute each concept successfully. For this reason, the artist never produced copies of his works.
Each signed Moscovich Harmonogram is unique in the truest sense of the word, there is no other like it.
Colored marker on art-board. 24 x 24 inches.
Our products ship through a privately owned climate-controlled warehouse in San Diego, California.
We offer a variety of shipping methods from budget-friendly to price-doesn't-matter. You can compare estimated costs and transit times once you begin the checkout process and enter your shipping address. Carrier options may vary based on your destination.
We strive to pack and ship all items within 24 hours of each order (Monday through Friday). However, we are a small team so during peak holiday season we kindly ask that you allow 3-5 days for your items to be sent on their way. Every box shipped from Art of Play is expertly packed by actual human beings (you can see their names written on your package slip). Everyone in our warehouse is paid a fair wage and treated with respect.
Return Policy
We will gladly offer a refund or store credit in exchange for any items returned within 30 days of the original order, as long as the items are still sealed in new condition. We cannot accept returns of opened or used items. Return shipping is the responsibility of the customer.