About Us
We travel the world in search of objects designed to dazzle the eyes and fascinate the mind. From luxurious playing cards to ingenious puzzles and stimulating amusements— each beautiful item in our collection holds a whisper of mystery, brimming with potential for surprise and delight.
Art of Play envisions a world where all people are inspired by their curiosity.
We believe that everyone has a spark within them that can have a positive impact on the world and fulfill their limitless potential, and we aim to ignite that spark. Our journey began when we were twelve years old and watched in awe as a street magician vanished a quarter right before our eyes. As magicians with a passion for sharing wonder, we built an emporium of wondrous products and experiences, a place to discover the magic of play and explore their curiosity.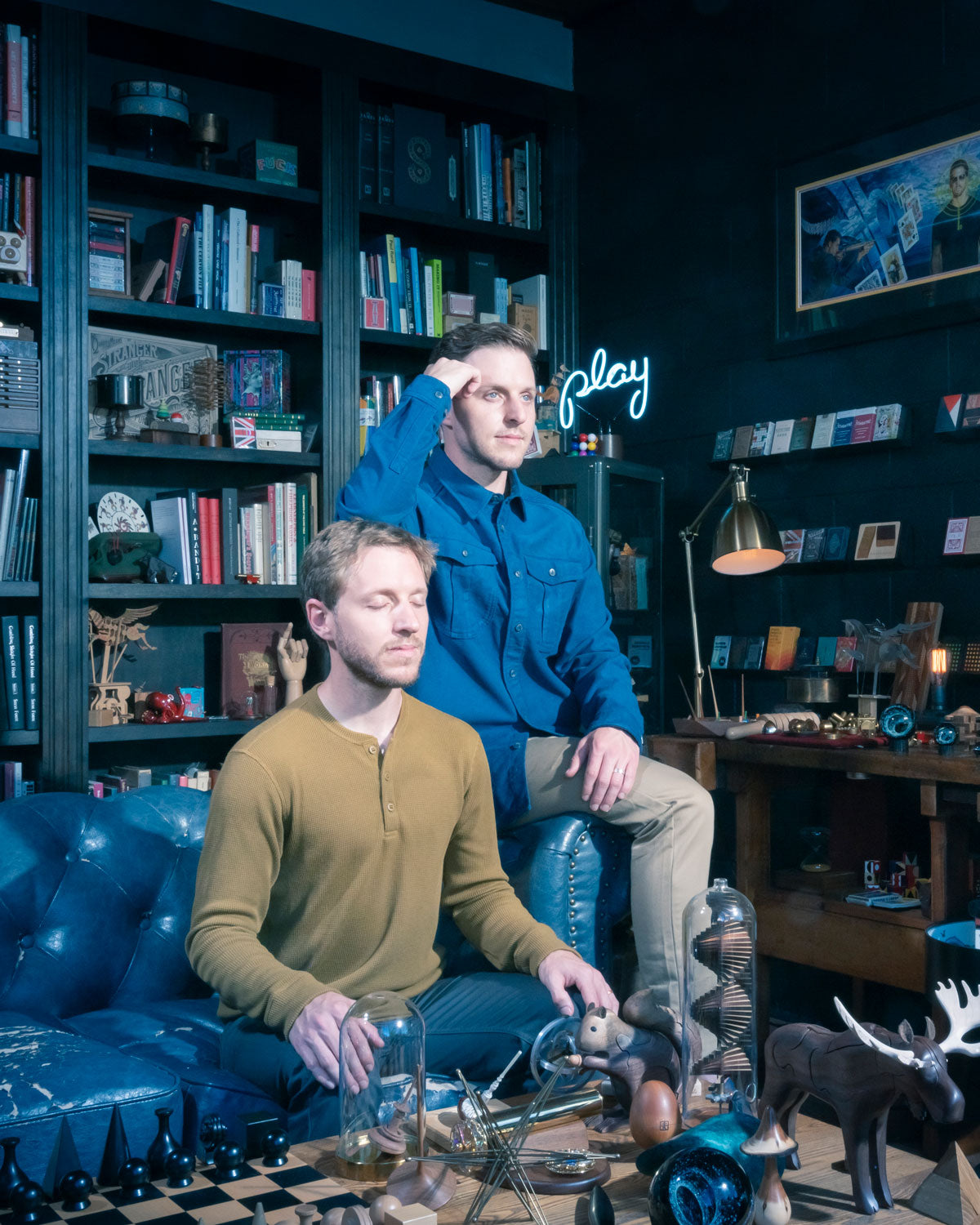 Meet our founders
Dan & Dave
Dan & Dave Buck are identical twin brothers who grew up pursuing their passion for sleight of hand magic. Upon gaining international recognition for their contributions to the art of magic and cardistry, they started producing playing cards.
Originally intending to only design cards for themselves, they were blown away by demand from fans and customers around the the world. Ultimately, this lead to the birth of Art of Play.
For as along as we can remember, we've been best of friends and have always shared an entrepreneurial ambition to spread wonder. Art of Play is our playground for nurturing the magic we see in people throughout the world.
The mission of Art of Play is to inspire curiosity in all people through magical experiences.
We inspire our customers, employees, and partners to embrace the beauty of life's infinite possibilities. By offering experiences that spark joy, awe, and creativity, we empower individuals to see the world differently and confidently pursue their passions.
Spread Wonder
Our whole purpose is to spread wonder. There are infinite ways of doing this, and we offer a few in our emporium of playful amusements. But wonder is not included with any product we sell, just as a telescope does not include answers about the universe. A sense of wonder, the experience of awe, lives freely within us. The questions we ask, the answers we seek, and the openness to understanding embrace us with concern. So like teaching a child to paint, we stand for empowering all people to explore their curiosity.
Explore your curiosity