Eames "Hang-It-All" Playing Cards
Eames Playing Cards
Hang-It-All
Eames Playing Cards. Designed by Art of Play in close collaboration with The Eames Office. A tribute to the timeless sensibilities of Charles & Ray Eames.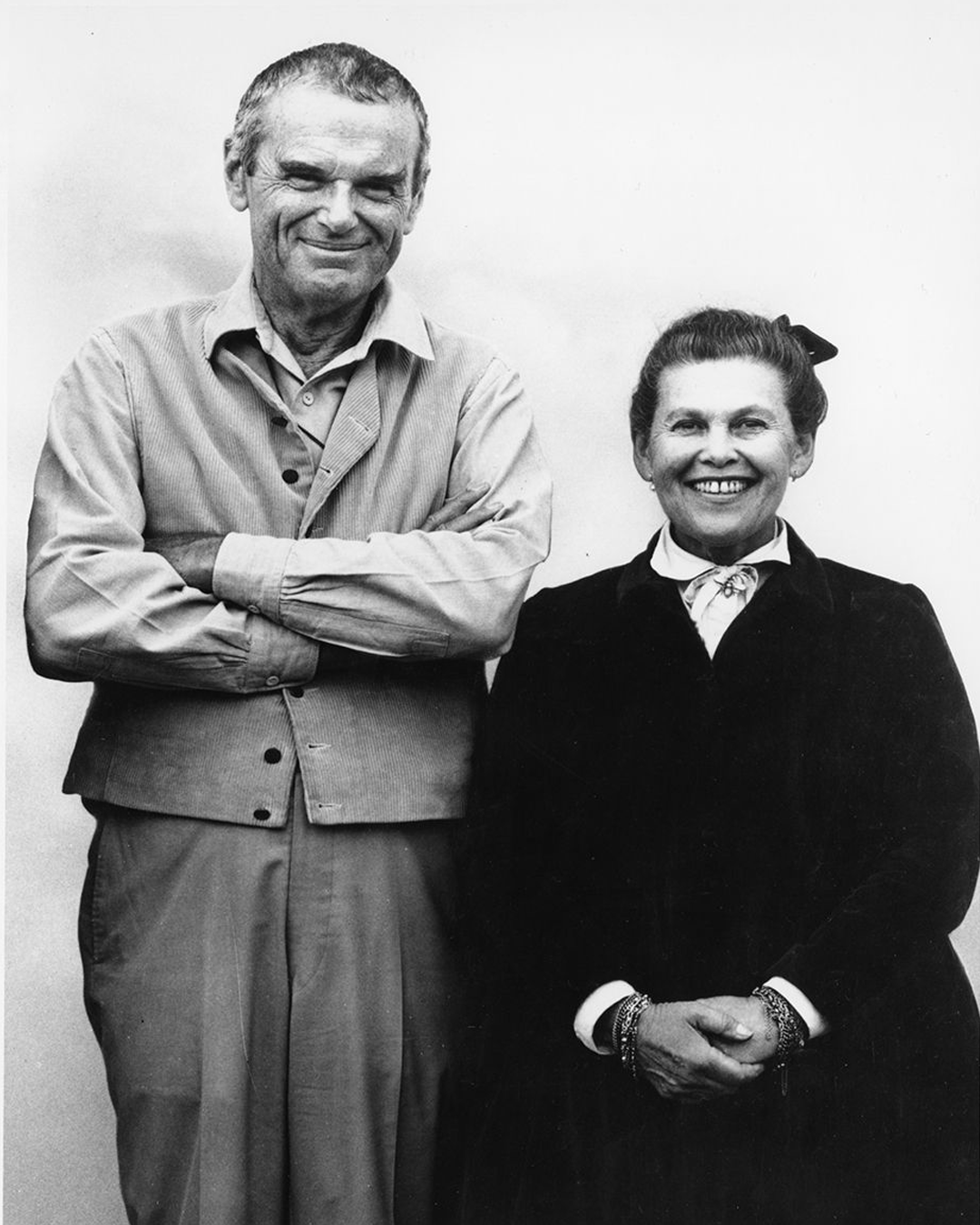 Artist
Charles & Ray Eames
Charles Ormand Eames Jr., a nearly-licensed architect born in St. Louis in 1907, and Bearnice Alexandra "Ray" Kaiser, an abstract painter born in Sacramento in 1912, are cemented into the canon of 20th-century design. Since uniting in 1940, these partners in life and work have been internationally recognized at the forefront of the design, architecture, filmmaking, and furniture communities.
See Artist Collection
Dimensions
3.5 x 2.5 x .5 Inches
Material
FSC Certified Paper
Charles and Ray Eames brought a sense of playfulness to midcentury design, imbuing everyday objects with unexpected joy. Our second edition of Eames Playing Cards embraces this approach with a celebration of their iconic Hang-It-All wall rack.
The first thing you'll notice is the jubilant color palette of the early 1950s. The visual motif is a clear homage to the stick and ball components of the original design. However, in adapting the Hang-It-All to a new form, we made a surprising discovery.
When traditional playing card symbols are replaced with numerals, the result is more logical and visually cohesive. So, inspired by the rebellious spirit Ray and Charles were famous for, we decided to ditch the aristocracy entirely and adopt a more minimalist approach. You will not find any Kings or Queens in this deck; the cards are simply numbered 1-13, a subtle but gently revolutionary gesture that we've never attempted before.
But now, we can't help wondering why this clarity eluded us for so long. Every time we shuffle the pack and juggle the colorful balls, we're reminded of the Eames' enthusiasm to defy the gravity of expectations and embrace a spirit of exploration.
Eames Playing Cards come packaged in a letterpress printed box reminiscent of the home that Charles and Ray designed and built in Los Angeles, California. Made in the USA.
Our products ship through a privately owned climate-controlled warehouse in San Diego, California.
We offer a variety of shipping methods from budget-friendly to price-doesn't-matter. You can compare estimated costs and transit times once you begin the checkout process and enter your shipping address. Carrier options may vary based on your destination.
We strive to pack and ship all items within 24 hours of each order (Monday through Friday). However, we are a small team so during peak holiday season we kindly ask that you allow 3-5 days for your items to be sent on their way. Every box shipped from Art of Play is expertly packed by actual human beings (you can see their names written on your package slip). Everyone in our warehouse is paid a fair wage and treated with respect.
Return Policy
We will gladly offer a refund or store credit in exchange for any items returned within 30 days of the original order, as long as the items are still sealed in new condition. We cannot accept returns of opened or used items. Return shipping is the responsibility of the customer.