Eames "Starburst" Playing Cards
Designed for both gaming and cardistry the visual cues along the edges of the cards can be used to quickly identify values with only a sliver of the face showing.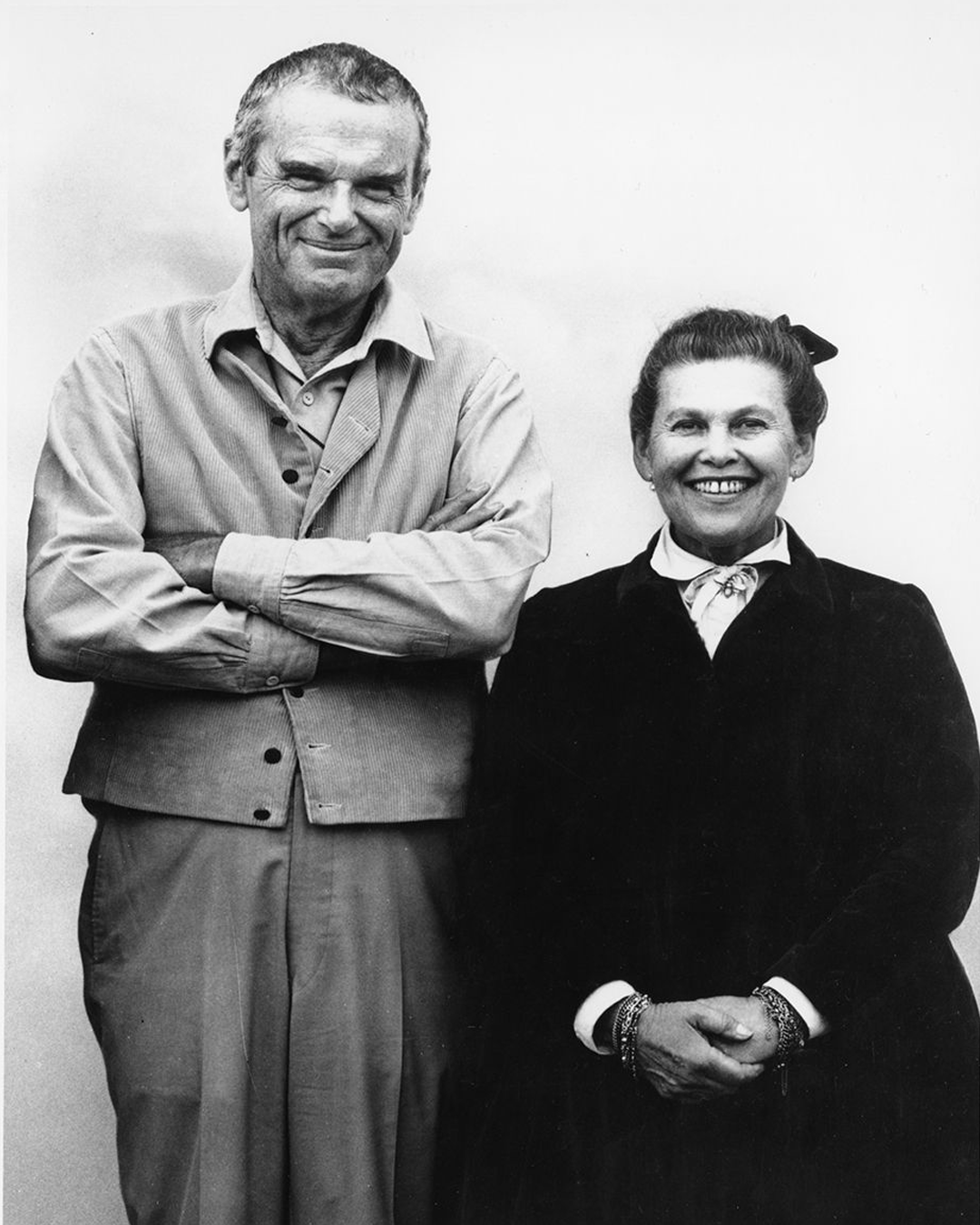 Artist
Charles & Ray Eames
Charles Ormand Eames Jr., a nearly-licensed architect born in St. Louis in 1907, and Bearnice Alexandra "Ray" Kaiser, an abstract painter born in Sacramento in 1912, are cemented into the canon of 20th-century design. Since uniting in 1940, these partners in life and work have been internationally recognized at the forefront of the design, architecture, filmmaking, and furniture communities.
See Artist Collection
Dimensions
3.5 x 2.5 x .5 Inches
Material
FSC Certified Paper
Eames Playing Cards. Designed by Art of Play in close collaboration with The Eames Office. A tribute to the timeless sensibilities of Charles & Ray Eames.
Our first edition of Eames Playing Cards showcases the Eames Office Starburst Logo on the backs. This iconic emblem was a recurring motif in the work of both Charles and Ray. Here it signifies their boundless creative energy—an explosion of light reaching for the outer limits of design's true purpose. The unique numbering system on the faces of the cards enables acts of cardistry to function as subtle homages to the Eameses' classic film "Powers of Ten." The court cards honor the natural majesty they found in elemental geometric shapes. Mathematics, form, and the critical role of constraints in design are threads woven throughout the Eameses' life and work.
Eames Playing Cards come in a letterpress-printed tuck case printed on sustainable paper using vegetable-based dyes. The design of the box references the famous home built by Charles and Ray, a creative base where they lived for many years. Made in the USA.
Our products ship through a privately owned climate-controlled warehouse in San Diego, California.
We offer a variety of shipping methods from budget-friendly to price-doesn't-matter. You can compare estimated costs and transit times once you begin the checkout process and enter your shipping address. Carrier options may vary based on your destination.
We strive to pack and ship all items within 24 hours of each order (Monday through Friday). However, we are a small team so during peak holiday season we kindly ask that you allow 3-5 days for your items to be sent on their way. Every box shipped from Art of Play is expertly packed by actual human beings (you can see their names written on your package slip). Everyone in our warehouse is paid a fair wage and treated with respect.
Return Policy
We will gladly offer a refund or store credit in exchange for any items returned within 30 days of the original order, as long as the items are still sealed in new condition. We cannot accept returns of opened or used items. Return shipping is the responsibility of the customer.