This Book is a Planetarium
Gallery
Not your average pop-up book
Extraordinary pop-up contraptions!
In this unique interactive book, each turn of the page reveals a different, lo-fi-but-fully-functional paper gadget.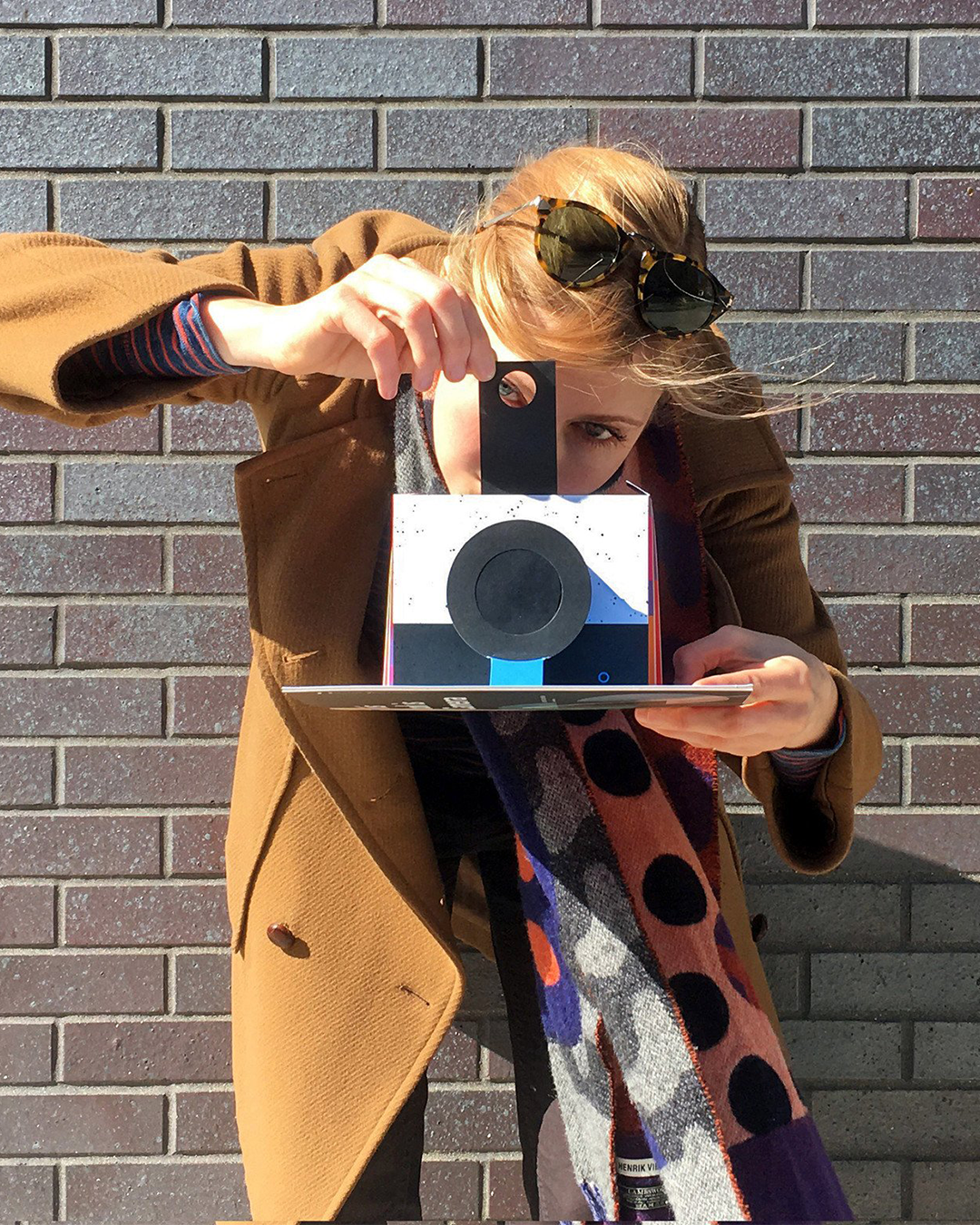 Artist
Kelli Anderson
Kelli Anderson is one of the most talented, thoughtful, inspiring young designers working today, bringing to each project an artist's flair, a scientist's rigor, and a philosopher's deliberation.
See Artist Collection
Dimensions
12 x 9.75 Inches
Material
Hardcover (12 Pages)
In this unique interactive book, each turn of the page reveals a different, lo-fi-but-fully-functional paper gadget. You'll find a constellation-projecting planetarium, a strummable musical instrument, a geometric drawing generator, a perpetual calendar, a message encryptor/decoder, and a speaker that amplifies sound.
By reducing familiar devices down to just paper, this book shows that a lot can be done with very little. Because each pop-up contraption actually works (despite exhibiting no apparent technology), the book offers the reader a more intimate understanding of structures and functions that hide in plain sight in our digital world.
In addition to her brilliantly inventive use of paper-engineering, designer, Kelli Anderson, concisely explains how a material as humble as paper can come alive thanks to a little magic from universal scientific phenomena like sound, time and light.
Our products ship through a privately owned climate-controlled warehouse in San Diego, California.
We offer a variety of shipping methods from budget-friendly to price-doesn't-matter. You can compare estimated costs and transit times once you begin the checkout process and enter your shipping address. Carrier options may vary based on your destination.
We strive to pack and ship all items within 24 hours of each order (Monday through Friday). However, we are a small team so during peak holiday season we kindly ask that you allow 3-5 days for your items to be sent on their way. Every box shipped from Art of Play is expertly packed by actual human beings (you can see their names written on your package slip). Everyone in our warehouse is paid a fair wage and treated with respect.
Return Policy
We will gladly offer a refund or store credit in exchange for any items returned within 30 days of the original order, as long as the items are still sealed in new condition. We cannot accept returns of opened or used items. Return shipping is the responsibility of the customer.