Demonstration
¿Cuantos Puros?
A ceramic ballet of vanishing and reappearing cigars.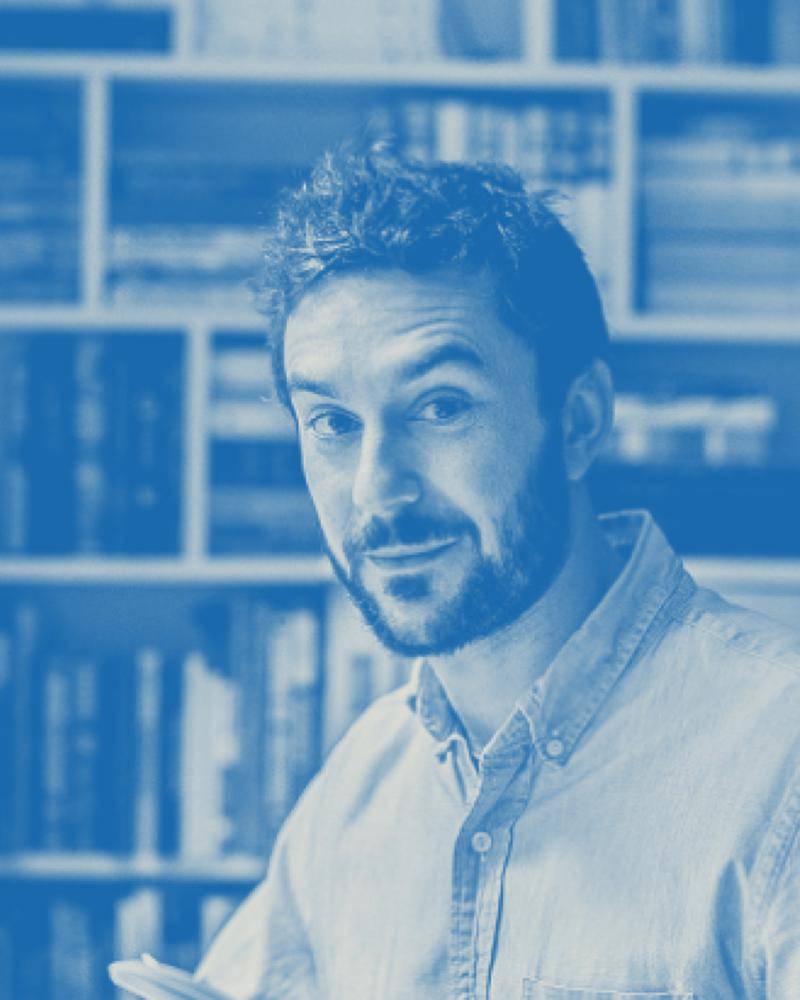 Artist
Adam Rubin
Adam Rubin is a performer, inventor and life-long student of illusions. His one man show "6 and 1/2 Magic Tricks in a Basement" played comedy clubs and theaters in New York, Chicago, London, Madrid and Barcelona. He has worked behind the scenes with David Copperfield, David Blaine, Michael Carbonaro and Derek DelGaudio. During the pandemic, Adam co-created Bizarre Brooklyn, a gonzo magical walking tour that was named "Best of Theater 2021" by The New York Times.
See Artist Collection
Dimensions
11 x 12 Inches
For the first time, an elusive technique of the ancient magi has been wrought in stone. Somewhere between sculpture and illusion lies ¿Cuantos Puros?—a ceramic ballet of vanishing and reappearing cigars. The endlessly fascinating principle of geometric redistribution has taken many forms throughout the ages, but never before has this baffling effect been built into an object of such elegant beauty and simple utility. The ceramic tray may be used to collect ash, of course, but it also holds the power to ignite imagination. Where do the cigars go when they disappear? How do they return from thin air? This magical artifact exudes a miasma of mystery.
Sculpted from fine ceramic and sumptuously packaged in the USA. Each edition is signed and numbered by designer Adam Rubin. Due to pandemic disruptions only 88 ¿Cuantos Puros? have been produced rather than 250 as planned. This item is quite rare—box #1 recently sold at auction for over one thousand dollars. A treasure for the true collector of exquisite curiosities.
Our products ship through a privately owned climate-controlled warehouse in San Diego, California.
We offer a variety of shipping methods from budget-friendly to price-doesn't-matter. You can compare estimated costs and transit times once you begin the checkout process and enter your shipping address. Carrier options may vary based on your destination.
We strive to pack and ship all items within 24 hours of each order (Monday through Friday). However, we are a small team so during peak holiday season we kindly ask that you allow 3-5 days for your items to be sent on their way. Every box shipped from Art of Play is expertly packed by actual human beings (you can see their names written on your package slip). Everyone in our warehouse is paid a fair wage and treated with respect.
Return Policy
We will gladly offer a refund or store credit in exchange for any items returned within 30 days of the original order, as long as the items are still sealed in new condition. We cannot accept returns of opened or used items. Return shipping is the responsibility of the customer.