Build your dream house
Interlocking cards
"Toys are not really as innocent as they look. Toys and games are preludes to serious ideas."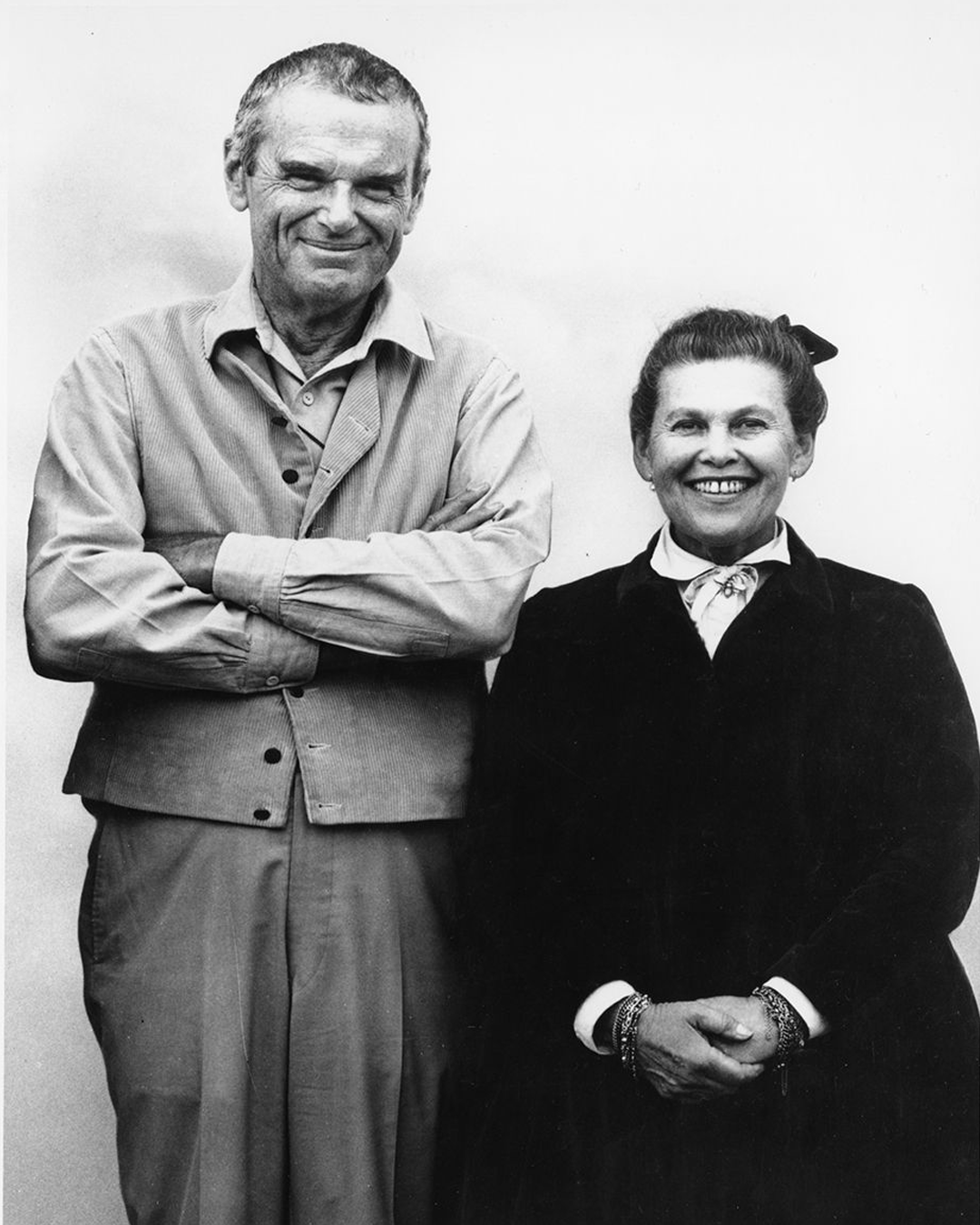 Artist
Charles & Ray Eames
Charles Ormand Eames Jr., a nearly-licensed architect born in St. Louis in 1907, and Bearnice Alexandra "Ray" Kaiser, an abstract painter born in Sacramento in 1912, are cemented into the canon of 20th-century design. Since uniting in 1940, these partners in life and work have been internationally recognized at the forefront of the design, architecture, filmmaking, and furniture communities.
See Artist Collection
Dimensions
Small: 4.5 x 3.75 x .75 InchesMedium: 10.75 x 7.75 x 1.5 Inches
Material
Paper (54 Cards)
Iconic designers Charles and Ray Eames designed House of Cards in the 1950s. These picture card decks have become universal favorites, and are even represented in the Museum of Modern Art collection. Each card shows a different object, all of which Charles and Ray refer to as "the good stuff", selected to celebrate "familiar and nostalgic objects from the animal, vegetable, and mineral kingdoms."
The six slots on each card enable the player to interlock the cards so as to build structures of myriad shapes and sizes. A timeless treasure from two of the most inspiring designers in history.
Our products ship through a privately owned climate-controlled warehouse in San Diego, California.
We offer a variety of shipping methods from budget-friendly to price-doesn't-matter. You can compare estimated costs and transit times once you begin the checkout process and enter your shipping address. Carrier options may vary based on your destination.
We strive to pack and ship all items within 24 hours of each order (Monday through Friday). However, we are a small team so during peak holiday season we kindly ask that you allow 3-5 days for your items to be sent on their way. Every box shipped from Art of Play is expertly packed by actual human beings (you can see their names written on your package slip). Everyone in our warehouse is paid a fair wage and treated with respect.
Return Policy
We will gladly offer a refund or store credit in exchange for any items returned within 30 days of the original order, as long as the items are still sealed in new condition. We cannot accept returns of opened or used items. Return shipping is the responsibility of the customer.