Charles Perry Ball Puzzle
Documenting the Life and Art of Charlie
Pure Form
Perry's self-described artistic goals were "to avoid the arbitrary, esteem the orders of God in Nature, make forms that were beautiful, which appeared to have no author, forms you thought you had seen before; entwined with mathematics, geometry, topology, spinning, interlocking, always saying thank you God."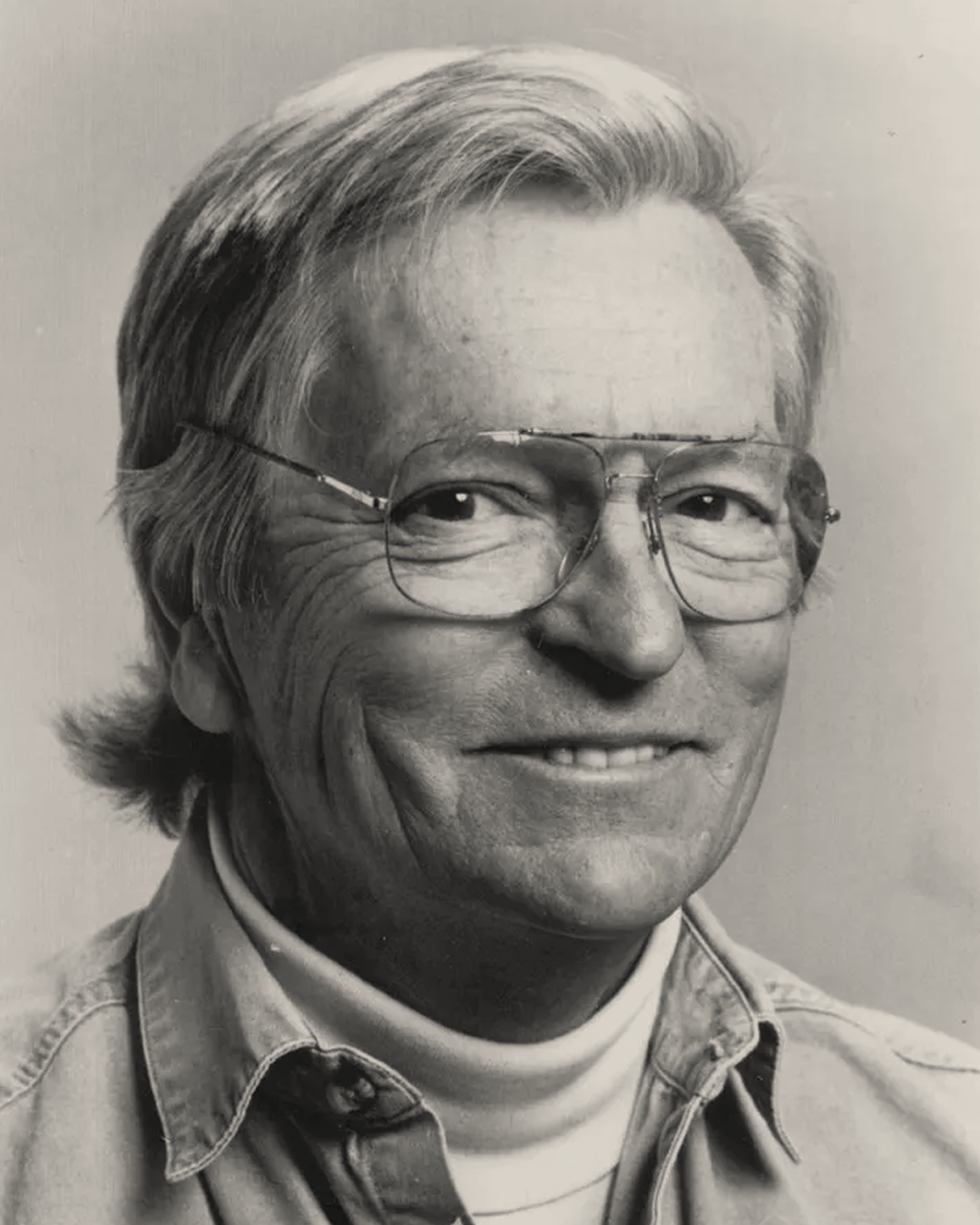 Artist
Charles Perry
Charles O. Perry (1929-2011) was a sculptor, designer, and architect. His work embodies mathematical and scientific complexity in elegant, organic forms – often on huge scales in prominent, public locations. In addition to large sculptures, he also created pieces for Tiffany & Co and the Museum of Modern Art, New York.
See Artist Collection
Dimensions
1.65 x 1.65 Inches
This timeless treasure of mathematical art is a favorite among puzzle aficionados. After a long absence from the marketplace (and some astronomical prices for vintage copies), we are proud to announce that our diligent pestering of the Perry family has resulted in a brand new production run of the famous Charles O. Perry Ball Puzzle, originally created in 1967.
Perry was a sculptor and designer known for creating monumental structures with elegant forms imbued with mathematic complexity. This puzzle features the same harmonious blend of aesthetics and engineering, yet it fits in the palm of your hand.
Thoughtful details elevate the design to a piece worthy of the Museum of Modern Art's permanent collection. Truncated burr pieces interlock to create a rounded exterior, the solid brass rods are heavy in hand, and the solid key piece features a sprung ball bearing that "locks" into place once the puzzle has been solved. One of the finest examples of the intersection between puzzles and art, the Perry Ball deserves a place of honor in any collection of curios.
Our products ship through a privately owned climate-controlled warehouse in San Diego, California.
We offer a variety of shipping methods from budget-friendly to price-doesn't-matter. You can compare estimated costs and transit times once you begin the checkout process and enter your shipping address. Carrier options may vary based on your destination.
We strive to pack and ship all items within 24 hours of each order (Monday through Friday). However, we are a small team so during peak holiday season we kindly ask that you allow 3-5 days for your items to be sent on their way. Every box shipped from Art of Play is expertly packed by actual human beings (you can see their names written on your package slip). Everyone in our warehouse is paid a fair wage and treated with respect.
Return Policy
We will gladly offer a refund or store credit in exchange for any items returned within 30 days of the original order, as long as the items are still sealed in new condition. We cannot accept returns of opened or used items. Return shipping is the responsibility of the customer.