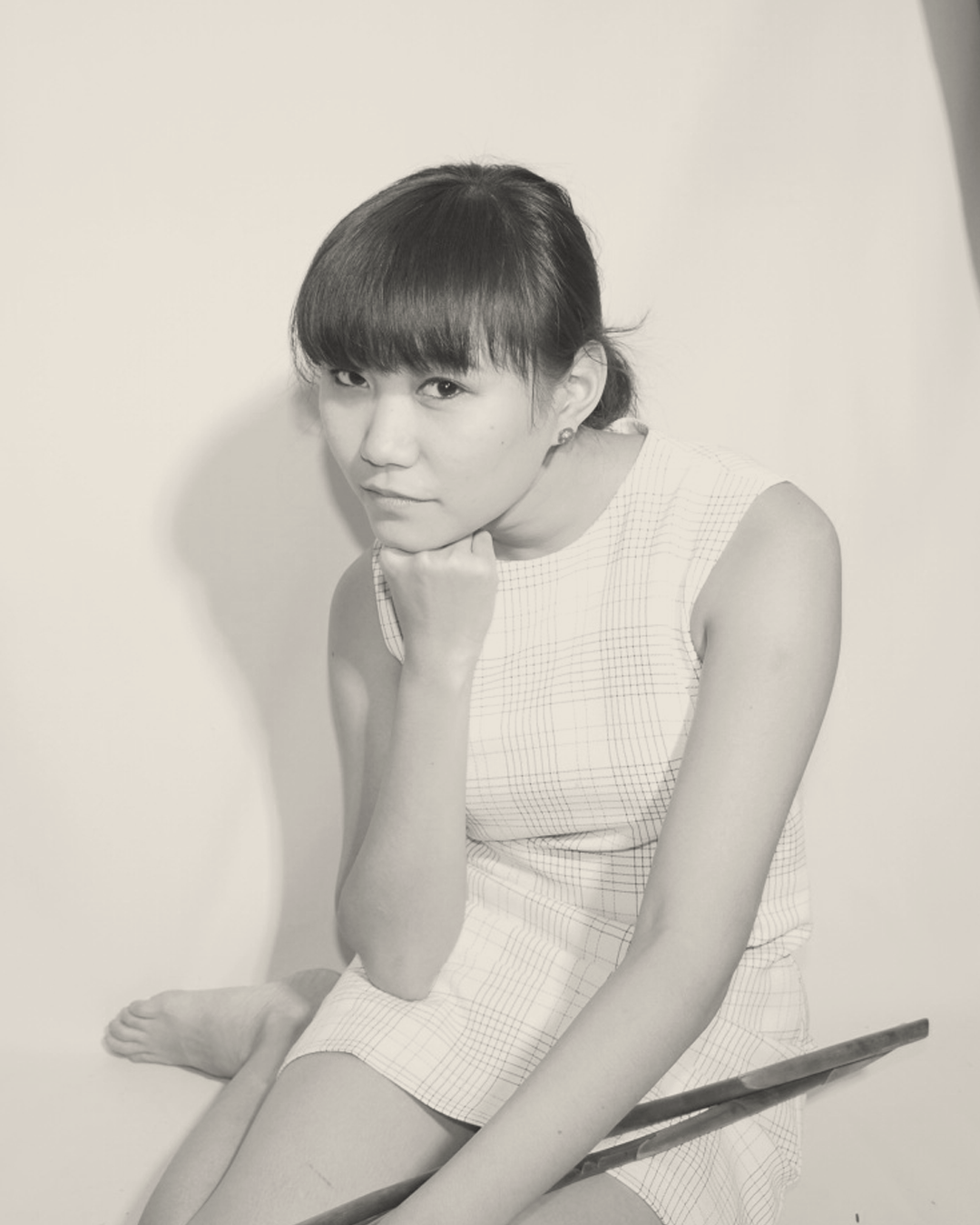 Artist
Panisa Khunprasert
Panisa Khunprasert is from Bangkok, Thailand. She studied industrial design at Chulalongkorn University. Influenced by her family's toy business, many of her earlier projects have focused on children's learning and playing experience. She has presented her work at Tokyo Designer Week 2014 and has experience working as a full-time toy designer. Many of her designs have been distributed in trade fairs throughout Europe and Asia.
See Artist Collection
Dimensions
Open: 15.75 x 2.5 Inches Closed: 15.75 x 8 x 5 Inches
This chess set features minimalist turned-wood chess pieces that evoke modern sculptures. Subtle details are employed to identify the various pieces: a diagonal slice on the oval-shaped Bishop suggests a liturgical headpiece; two deep grooves create castle turrets for the cylindrical Rook; the Knight's arched lines follow the shape of a horse's head. The foldable wooden chess board with magnetic closure is designed for easy storage of the pieces, which are contained in two cloth bags. Made of sustainably grown rubberwood. For ages 8+. The board measures 2.5h x 15.75w x 15.75"d (open) and 5h x 15.75w x 7.8"d (closed).
The Panisa Chess Set was designed by Panisa Khunprasert, whose work is influenced by her experiences growing up in her family's toy business in Thailand. After graduating with an MFA in Product Design from The School of Visual Arts in New York, Khunprasert returned to the family business where she now works as a toy and game designer.
Our products ship through a privately owned climate-controlled warehouse in San Diego, California.
We offer a variety of shipping methods from budget-friendly to price-doesn't-matter. You can compare estimated costs and transit times once you begin the checkout process and enter your shipping address. Carrier options may vary based on your destination.
We strive to pack and ship all items within 24 hours of each order (Monday through Friday). However, we are a small team so during peak holiday season we kindly ask that you allow 3-5 days for your items to be sent on their way. Every box shipped from Art of Play is expertly packed by actual human beings (you can see their names written on your package slip). Everyone in our warehouse is paid a fair wage and treated with respect.
Return Policy
We will gladly offer a refund or store credit in exchange for any items returned within 30 days of the original order, as long as the items are still sealed in new condition. We cannot accept returns of opened or used items. Return shipping is the responsibility of the customer.