Fingers Mechanical Sculpture
Design by Nik Ramage
Fingers Mechanical Sculpture
An eternally tapping mechanical copy of the artist's own hand.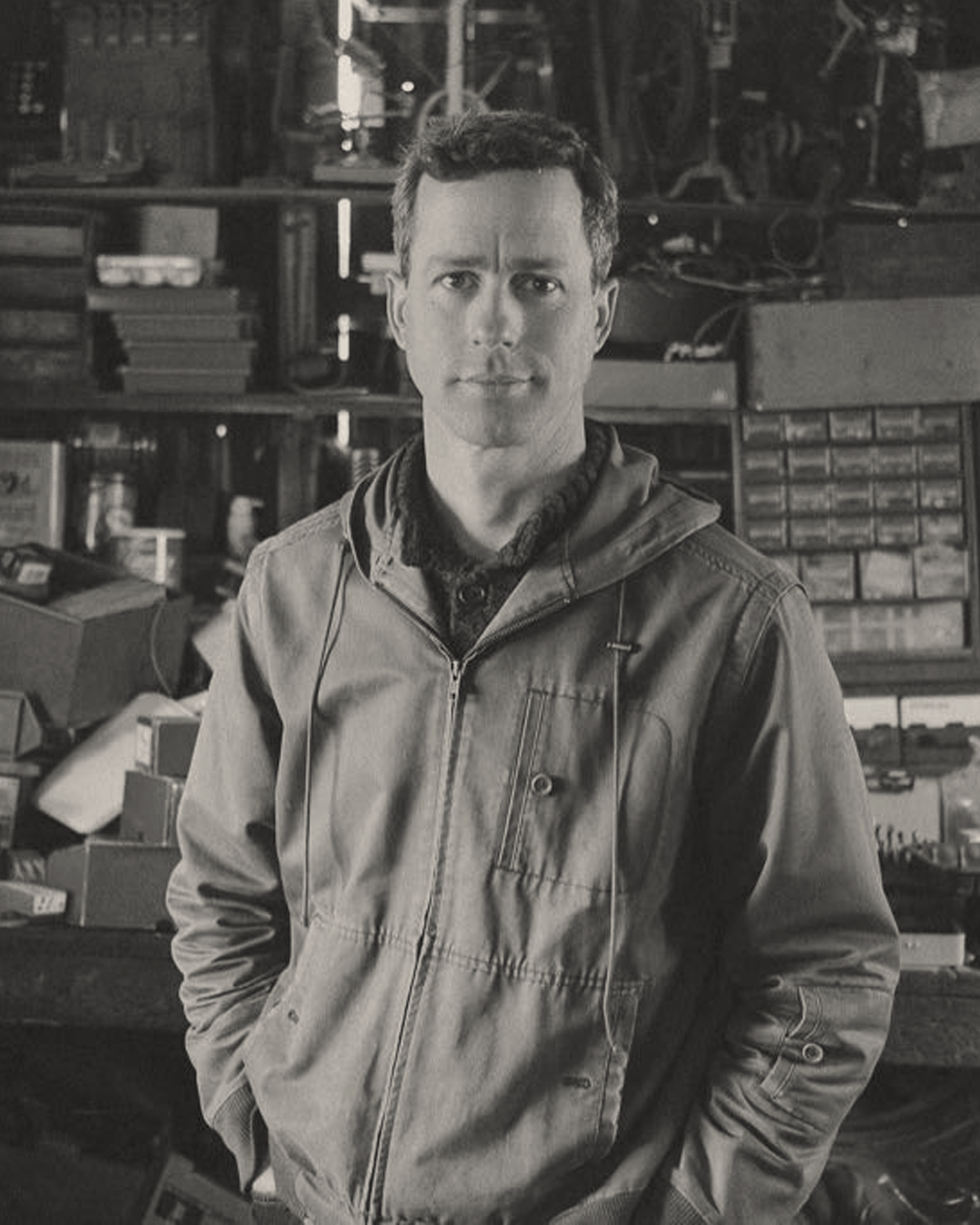 Artist
Nik Ramage
Nik makes sculptural machines that have drifted away from utility and objects that have forgotten their purpose. Some move and others teeter on the edge of movement. They are assembled from found objects, scrap and steel. Each work might embrace paradox or absurdity but is comfortable with its own quirks and runs to its own logic.
See Artist Collection
Dimensions
6 x 5 x 3 Inches (Approx.)
Material
Cast Iron, Resin, Steel, and Motor
"Fingers" by Nik Ramage is an eternally tapping mechanical copy of the artist's own hand. At the flick of a switch, the resin cast fingers drum rhythmically, until switched off. Ramage describes himself as a mechanical sculptor who makes useless machines and invents contraptions that the world didn't know it needed. This viral sensation has been re-issued in an extremely limited edition by Laikingland in the UK. The dimensions are that of a human hand.
Made from cast Iron resin, steel, and motor (9 Volt battery not included).
Our products ship through a privately owned climate-controlled warehouse in San Diego, California.
We offer a variety of shipping methods from budget-friendly to price-doesn't-matter. You can compare estimated costs and transit times once you begin the checkout process and enter your shipping address. Carrier options may vary based on your destination.
We strive to pack and ship all items within 24 hours of each order (Monday through Friday). However, we are a small team so during peak holiday season we kindly ask that you allow 3-5 days for your items to be sent on their way. Every box shipped from Art of Play is expertly packed by actual human beings (you can see their names written on your package slip). Everyone in our warehouse is paid a fair wage and treated with respect.
Return Policy
We will gladly offer a refund or store credit in exchange for any items returned within 30 days of the original order, as long as the items are still sealed in new condition. We cannot accept returns of opened or used items. Return shipping is the responsibility of the customer.